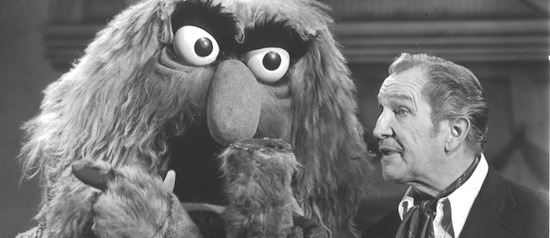 Screening & Live Event
A Happy Henson Halloween
Program total running time: 75 mins.
Join us for a selection of classic monsters, music, and Muppets, including episodes of
The Muppet Show
featuring Vincent Price and Alice Cooper and other haunting classic clips from Jim Henson's work. There won't be tricks, but Jim Henson Legacy President Craig Shemin will introduce the screening and bring along some Muppet treats as gifts for lucky audience members.
Tickets: $15 / $11 senior and students / $9 youth (ages 3–17) / Free or discounted ($11) for MoMI members.
Order online.
Please pick up tickets at the Museum's admissions desk upon arrival. All seating is general admission. Review safety protocols before your visit.