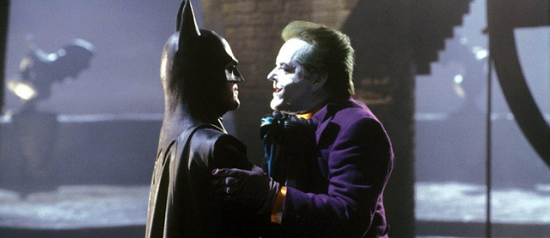 DRIVE-IN SCREENING
Batman
Part of Queens Drive-In 2021
Sunday, May 16, 7:00 p.m.
Queens Drive-In at NYSCI, 47-01 111 Street, Corona, NY 11368
Dir. Tim Burton. U.S., 1989, 126 mins. With Michael Keaton, Jack Nicholson, Kim Basinger, Billy Dee Williams. Burton's action-packed blockbuster set a new standard for superhero movies. Michael Keaton is a sharp-witted Dark Knight, defender of law and order in Gotham City, using vigilantism to defeat his enemies and concealing his true identity as millionaire philanthropist Bruce Wayne from journalist Vicki Vale (Basinger) while fighting the Joker (Nicholson, having a grand time). The gargantuan summer event of 1989, Burton's film features an unforgettable soundtrack, featuring a score by Danny Elfman and original Batman-inspired songs by Prince, and Oscar-winning art direction by the late Anton Furst. Rated: PG-13
Order tickets online. Tickets: Starting at $35 per car (up to 5 passengers per car). Members receive a 30% discount. Learn more about membership and join here. Doors will open each night around 7:00 p.m., events will begin at 8:00 p.m. and end by 11:00 p.m.
Donations to MoMI help support initiatives like the Queens Drive-In. Please consider making a gift today.