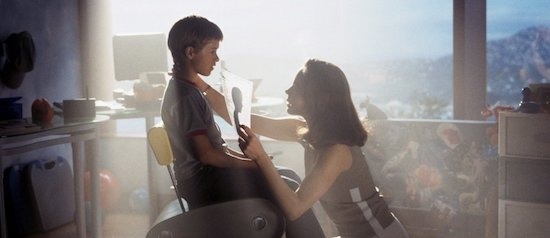 SCREENING
A.I. Artificial Intelligence
Dir. Steven Spielberg. 2001, 146 mins. 35mm. With Haley Joel Osment, Jude Law, Frances O'Connor, Brendan Gleeson, William Hurt. Steven Spielberg's monumental production of Stanley Kubrick's unrealized science-fiction dream project is a bold, humanistic vision that pays tribute to Kubrick's aesthetic while also remaining a quintessential Spielberg film. This high-tech Pinocchio story—about a robot child (a brilliant Haley Joel Osment) on a quest to become a real boy after being abandoned by his adopted parents—is one of Spielberg's most challenging and visually astonishing films, featuring one unforgettable sight after another, and an ending that will forever lodge in your memory drive.
Tickets: $15 / $11 seniors & students / $9 youth (ages 3–17) / $7 MoMI members. Order online. After
your purchase
(limit 4 tickets per order),
an electronic ticket will be sent via email to facilitate contactless check-in; seating will be assigned upon arrival on a first-come, first-seated basis. Learn more here.