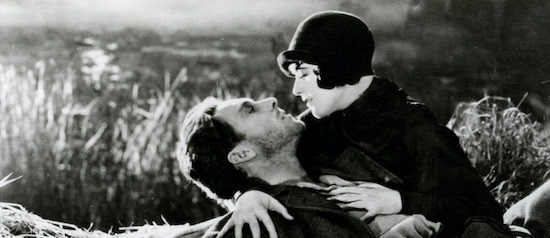 SCREENING
Sunrise
Dir. F. W. Murnau. 1927, 94 mins. 35mm. With Janet Gaynor, George O'Brien. After establishing himself as one of the most important German expressionist filmmakers (Nosferatu, The Last Laugh), Murnau came to America and used the best of Hollywood's resources to create Sunrise, possibly his greatest achievement and certainly one of the high points in silent cinema. This exquisite story of love, marriage, temptation, and the lure of the big city is so bursting with glorious visual poetry that one can easily see why it won Best Unique and Artistic Production at the first ever Academy Awards ceremony.
Preceded by the Lumière Cinématographe actuality L'arrivée d'un train en gare de La Ciotat (1896) and George Méliès's Le Voyage dans la Lune (1902).
Tickets: $15 / $11 seniors & students / $9 youth (ages 3–17) / $7 MoMI members. Order online. After
your purchase
(limit 4 tickets per order),
an electronic ticket will be sent via email to facilitate contactless check-in; seating will be assigned upon arrival on a first-come, first-seated basis. Learn more here.