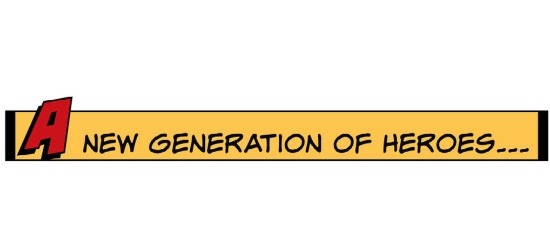 LIVE ONLINE DISCUSSION
Transmedia Storytelling with Superheroes
Featuring Game Scholar Naomi Clark, Game Designer Sharang Biswas, Assistant Curator of Film Edo Choi, and Gus Coulakas of Silver Age Comics
Join us for a lively discussion about the expanded universe of superhero tropes and characters that span across history, cinema, television, comic books, and video games. This panel is connected to our Game Play series, live role play games featuring interactive theater and improvisation, hosted virtually by MoMI Education's Game Artist in Residence, Sharang Biswas. The concept art featured in this post is from an RPG game MoMI will host on Saturday, June 5th and 21st: MASKS A New Generation of Heroes by Magpie Games.

FREE with RSVP. An email will be sent to access the discussion (ET time zone). Please contact studio@movingimage.us with any RSVP issues.
While this event is free, we hope you will consider supporting the Museum with a donation. MoMI's staff is working hard to fulfill its mission via remote programming. This comes with opportunities to experiment but also profound challenges. Your support is critical to ensure our work remains vital and visible to a broad public. Suggested donation: $10. Donate here.