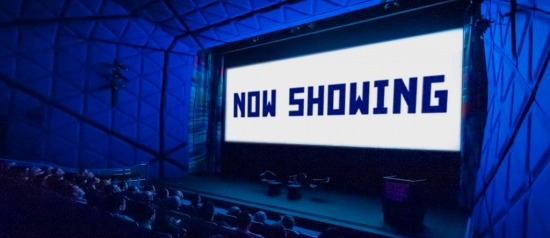 NEW ONLINE RELEASES

MoMI's Virtual Cinema
Ongoing
MoMI is partnering with independent distributors to bring Virtual Cinema offerings directly to Museum members and patrons for home viewing. Each ticket directly supports the Museum.
Click on the titles below to watch each film.
Tickets prices vary by film, ranging from $3.99 to $12, some with discounts for MoMI members (please check your member email for codes or instructions).
Truth or Consequences
Dir. Hannah Jayanti. U.S., 2021, 102 mins. Jayanti shot, directed, and edited this fascinating, speculative documentary set in the small desert town of Truth or Consequences, New Mexico. Centered on the experiences and memories of five residents, the film harmoniously weaves together observational documentation, archival footage, and virtual reality experimentation, with a sci-fi undertone inspired by a launch site for commercial space travel that exists outside of town. Featuring an improvised score by Grammy-winning musician Bill Frisell. A Sentient Art Film release.
View trailer.
Buy tickets ($12 / $10 MoMI members).
A Shape of Things to Come
(Through March 22)
Dirs. Lisa Marie Malloy, J.P. Sniadecki. U.S., 2020, 77 mins. In the Sonoran Desert on the Mexican border, an elderly man, Sundog, lives off anything nature gives him, be it a wild boar or the psychedelic poison of a toad.
A Shape of Things to Com
e foregrounds the sensory materiality of the desert, moving past the human to offer more down-to-earth animal perspectives. Malloy and Sniadecki create a world that evokes the ecological movements of the 1960s while pointing to a possible postapocalytpic future.
View trailer.
Buy tickets ($12 / $10 MoMI members).
Dirs. Alexis Zabé, Antoine Héberlé, Ashley Connor, Sam Abbas, Soledad Rodríguez, and Stefano Falivene. U.S., France, Italy, Argentina, 2021, 58 mins. During the first pandemic lockdown last March, Egyptian-American filmmaker Sam Abbas (
Alia's Birth
,
Marie
,
The Wedding
) invited leading cinematographers to create work for an anthology of short documentaries. The result,
Erēmīta
, is a collaboration of visual invention and poetic composition, incorporating writings by Friedrich Nietzsche and depicting expressions of nature or intimate moments at home. A Maxxie, Suzzee & Cinema release.
View trailer.
Buy tickets ($12 / $10 MoMI members).
Un Film dramatique
(Through March 14)
Dir. Éric Baudelaire. France, 2019, 114 mins. In French with English subtitles. Filmed over the course of four years,
Un Film dramatique
is a lively documentary and collaboration between renowned artist-filmmaker Éric Baudelaire and a group of 21 middle-schoolers who playfully document their daily lives and experiment with cameras. Using an innovative approach to education and filmmaking, Baudelaire (
Letters to Max
) sparks important conversations following the 2015 terrorist attack in Paris and debates around the approaching elections and immigration regulations. Through a child's lens, this film offers insights into the realities of our current sociopolitical moment. A 2019 New York Film Festival and 2019 Toronto International Film Festival official selection. A Cinema Guild Release.
View trailer.
Buy tickets: ($12 / $10 MoMI members).
Dir. Rodney Ascher. U.S., 2021, 108 mins. Acclaimed filmmaker Rodney Ascher (
Room 237
,
The Nightmare
) directed this mind-bending journey down rabbit holes of science, philosophy, and conspiracy theory, asking if we are living in a simulation inside a video game controlled by an unknowable entity. Featuring interviews with simulation theorists and believers, some obscured by three-dimensional animated digital avatars; firsthand accounts of inexplicable occurrences; and a noted speech from sci-fi herald Philip K. Dick,
A Glitch in the Matrix
is the year's most audacious documentary. A Magnolia Pictures release.
View trailer.
Buy tickets: $12 ($10 MoMI members).
Dir. Shatara Michelle Ford. U.S., 2020, 82 mins. With Brittany S. Hall, Will Brill, Gail Bean. Debut writer-director Shatara Michelle Ford has crafted a gripping narrative centered on the perspective of Renesha (the remarkable Brittany S. Hall), a successful Black woman who works at a nonprofit and lives with her white artist boyfriend in Texas. Using a hazy, muted color palette to capture Renesha's emotions and experiences, Ford dives deep into the dynamics of sex and power in contemporary society, revealing how effortlessly a man can violate a woman's body.
Test Pattern
is a meticulously visualized and powerfully conceived exploration of the effects of systemic, patriarchal injustice. Winner of Lionsgate/STARZ Producer Award at the 2019 BlackStar Film Festival. A Kino Lorber Release.
View trailer.
Buy tickets: $12 ($10 MoMI members).